Team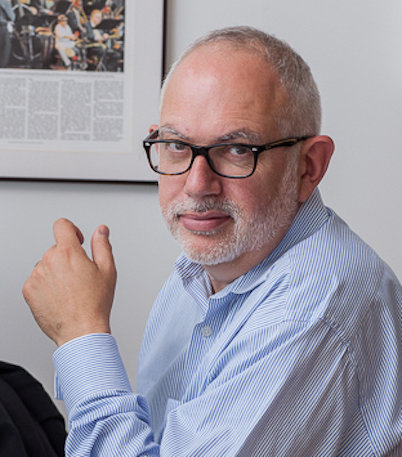 Adrian Ellis
Director
Adrian is the founder of AEA Consulting (1990) and the Global Cultural Districts Network (2013). He has worked in senior management and as a board member in both museums and the performing arts and as a strategy consultant to leading clients in the cultural, public, and business sectors around the world. He is recognized as having contributed to the cultural sector's deeper understanding of a number of areas including the development of successful cultural building projects, capitalization needs, impact assessment, cultural district planning, the creation of new business models and investment strategies for cultural infrastructure, and strategic responses to long-term societal changes in technology, philanthropy, demographics, and the use of leisure time.
A lifelong jazz fanatic, Adrian served as Executive Director of Jazz at Lincoln Center from 2007 to 2011. Prior to founding AEA, he planned and managed the creation of the Design Museum in London as Executive Director of The Conran Foundation. He began his career as a civil servant in the UK Treasury and the Cabinet Office, where he worked on service-wide efficiency reviews and privatisation, and ran the office of the Economic Secretary to the Treasury. He is also a noted writer and speaker who has been featured in numerous distinguished forums including The Independent, The New Statesman, The Art Newspaper, The International New York Times Art for Tomorrow Conference, Salzburg Global Seminar, Blouin Creative Leadership Summit, the J. Paul Getty Trust, The Clark Art Seminar, and annual conferences of the American Institute of Architects and International Society for the Performing Arts.
Adrian is currently a board member of Poets House in New York, serves on the International Advisory Committee of the master's program in International Arts Management, a joint program of Southern Methodist University, HEC Montreal, and Bocconi University, and is a member of the advisory board of All Arts, a multimedia platform created by public television's WNET. He has been a Scholar in Residence at Columbia University and has taught arts administration for Boston University, New York University, National Arts Strategies, and the Clore Fellows Programme.
Adrian received his B.A. (first class) and M.A. degrees at University College, Oxford, where he served as a College Lecturer in Politics; and completed additional graduate work at London School of Economics. He is also a graduate of National Arts Strategies Chief Executive Program. In 2012, the Jazz Journalists Association named him Jazz Hero of the Year.