Team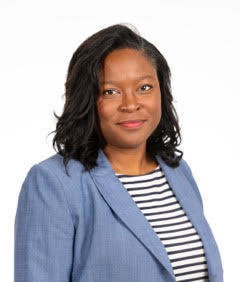 Tonya Nelson
Senior Associate, London
Tonya Nelson has worked internationally across the cultural, higher education and commercial sectors over the last 20 years. She recently was appointed as Director, London of Arts Council England (ACE) and was the Council's first Director of Arts Technology and Innovation where she supported the cultural sector in adopting new technologies to produce new types of artistic content and extend the reach of existing art forms.
Previously, she was the Director of Museums and Cultural Programmes at University College London (UCL) where she was responsible for the University's museum, theatre and public art programmes. While at UCL, she helped develop its campus in Qatar, which offers museum studies, conservation and archeology courses. She was also Co-Director of the Museum Training School (MTS), an international training programme created in partnership with the British Council. Prior to working at UCL, she was Head of Governance and Planning at London Transport Museum. She is a former Clore Leadership Fellow and British Council Cultural Leadership International (CLI) Fellow.
In 2017, Tonya was seconded to the UK Department for Digital, Media, Culture and Sport (DCMS) to research and co-author Culture is Digital, the UK's digital strategy for the cultural sector. Prior to this, she led a multi-year project aimed to advance the use of 3D imaging technology in museums, which resulted in one of the first fully interactive 3D museums websites. Tonya routinely writes and speaks about the opportunities and challenges of digital technology in the cultural sector. She gave keynote addresses at the 2018 Frankfurt Book Fair and Munch Museum's international conference Why Do We Fail Digitally?
Tonya is a Trustee of the National Gallery (London) and Chair of the International Council of Museums (ICOM UK). Prior to entering the cultural sector, she was a management consultant and lawyer in Washington, DC.