AEA Assists in the Development of the Edo Museum of West African Art
April 30, 2021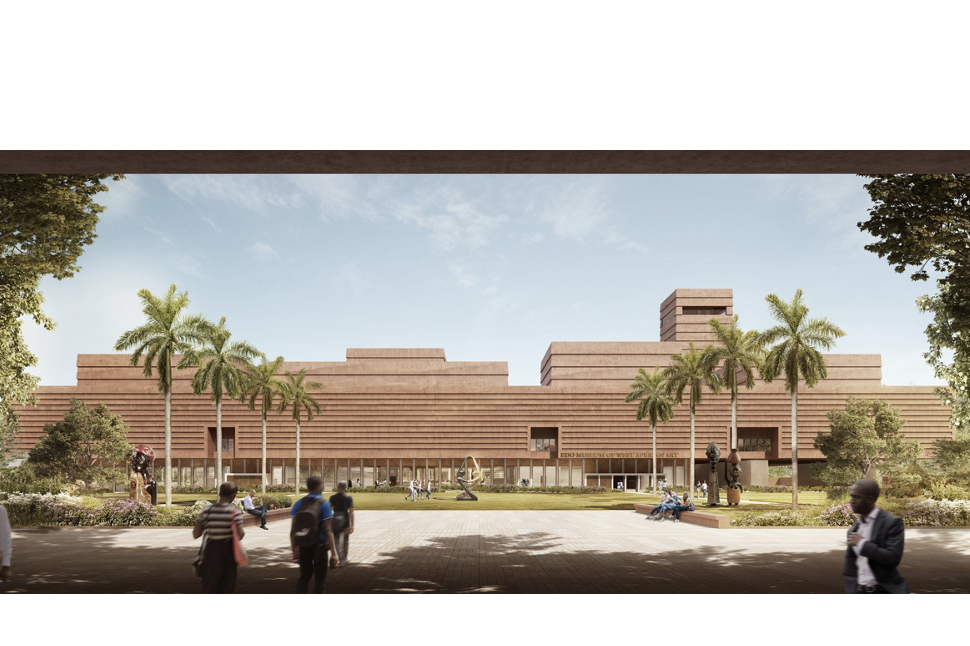 Photo: Rendering of the Edo Museum of West African Art by Adjaye Associates. Courtesy of the Legacy Restoration Trust.
AEA Consulting has been appointed by the Legacy Restoration Trust (LRT) to assist with the development of the Edo Museum of West African Art (EMOWAA) in Benin City, Nigeria. This ambitious project is intended to create a modern museum embodying best international practice in the conservation and display of significant cultural and religious objects, and in the access it offers to the collection, while also acting as a hub for the arts, arts education and the creative industries in West Africa. The project is being led by LRT and supported by The Oba, Ewuare II and the Benin Royal Court; the Government of Edo State; and the National Commission for Museums and Monuments.
An iconic new building designed by Sir David Adjaye will house the collection and serve as a focal point for social and educational engagement as well as for the development of local, regional and, in due course, international tourism – forming a new cultural hub and an important symbol of the cultural vitality of Edo State. The extensive collection will feature so-called "Benin Bronzes" – including those taken in 1897 from the palace of the Oba of the Benin Empire, which was situated in the present Edo State – as well as historical and contemporary artefacts from West African culture. In addition to EMOWAA's permanent collection, the museum will have space for contemporary African and African-inspired art; public programs; research and educational facilities; and training of contemporary artists, artisans and museum professionals.
AEA is supporting the development of the museum's strategy, business and operating plan – including its mission, vision and programmatic ambitions; underlying business model; management and governance structure; audience profile and positioning; and an account of its social, economic and cultural impact.