AEA Consulting Releases the 2020 Cultural Infrastructure Index
July 28, 2021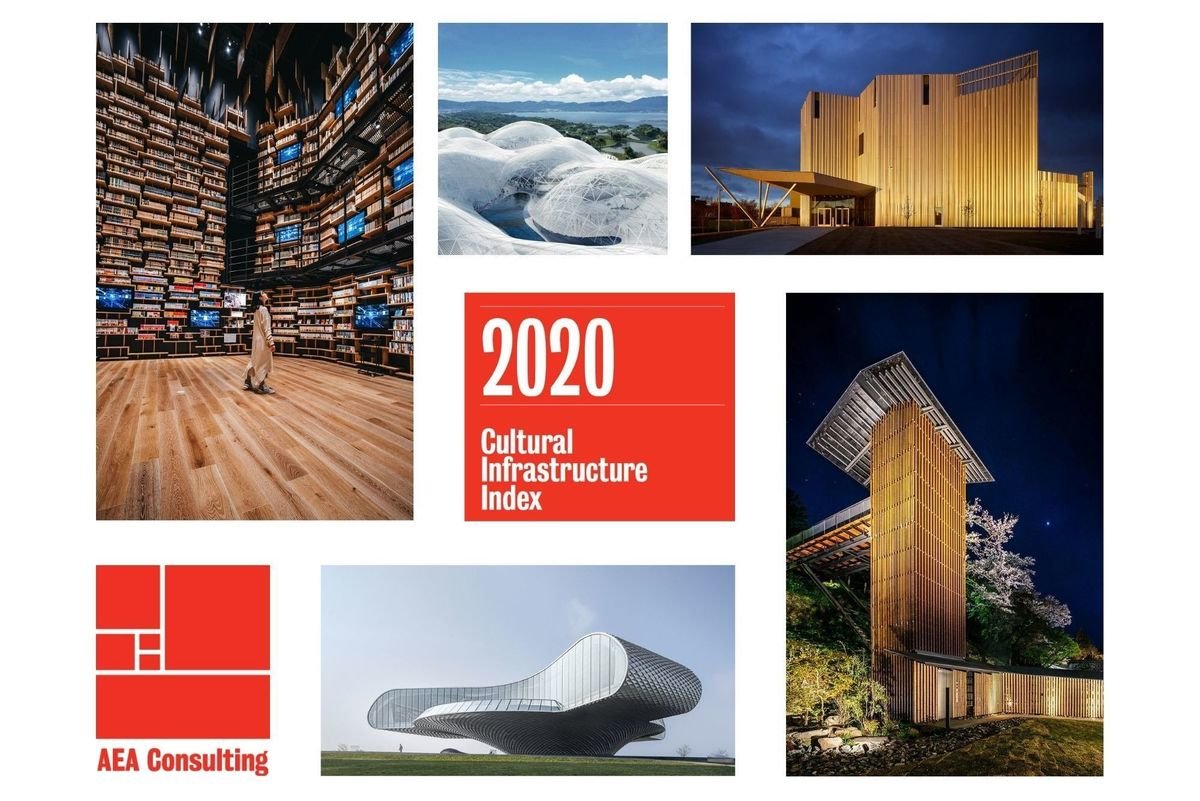 AEA Consulting is pleased to announce the release of the 2020 Cultural Infrastructure Index. Now in its fifth edition, the Index seeks to measure investment in capital projects in the global cultural sector, identifying projects with a budget of US$10 million or more that were publicly announced or completed within the last calendar year.
AEA's analysis finds $5.9 billion-worth of new physical assets were completed globally in 2020 across 104 projects. A further $8.2 billion of investment in 130 projects was announced. As might be expected due to delays caused by the COVID-19 pandemic, this represents a 30% decrease in the volume and a 27% decrease in the value of completed projects with the year prior. What is perhaps more surprising is that the volume and value of announced projects increased during the period, and for the first time since 2016, volume was up by 29% and value by 72%.
For the first time, Asia outnumbered the volume of completed projects in North America (34 and 32, respectively) and China (specifically Shenzhen) exceeded the US in announced spending ($3.3 billion and $1.6 billion, respectively). Furthermore, 30% of the total value of announced projects and seven of the top 13 highest value projects announced in 2020 are located in Shenzhen, which AEA highlights in an article exploring the development of the city while it gears up for the completion of its plan to build ten major cultural infrastructure projects and ten cultural districts by 2023.
Explore AEA's findings in the 2020 Cultural Infrastructure Index.