AEA Releases the 2019 Cultural Infrastructure Index
August 13, 2020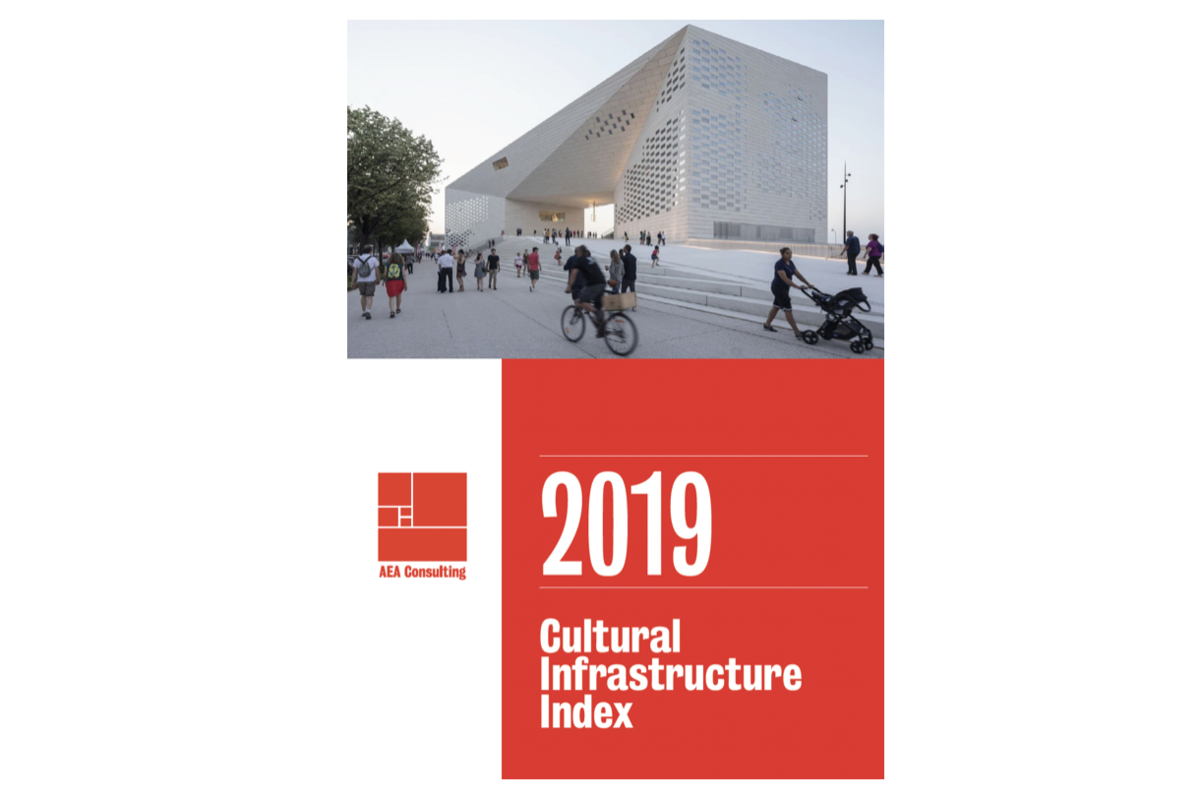 AEA Consulting is pleased to announce the release of the 2019 Cultural Infrastructure Index. Now in its fourth edition, the Index seeks to measure investment in capital projects in the global cultural sector, identifying projects with a budget of US$10 million or more that were publicly announced or completed within a calendar year.
AEA's analysis finds $7.9 billion-worth of new physical assets were completed globally in 2019 across 149 projects. A further $4.8 billion of investment in 101 projects was announced. This represents a slowdown in the growth of the number of completed projects seen every year since 2016 and the fourth consecutive drop in the number of announced projects from a peak of 135 in 2016.
Anticipating the changes that will be brought by the COVID-19 pandemic, the case studies in this year's Index focus on the repurposing of existing spaces. As the pandemic redefines how we gather physically, many existing arts spaces will end up adapted for new patterns of use. While this may not require the level of transformation seen in the spaces highlighted in the Index, arts organizations – and the architects, designers, engineers, and artists working with them – may be well served by these imaginative examples.
View the 2019 Cultural Infrastructure Index here.