AEA Welcomes Two New Research Analysts
December 5, 2022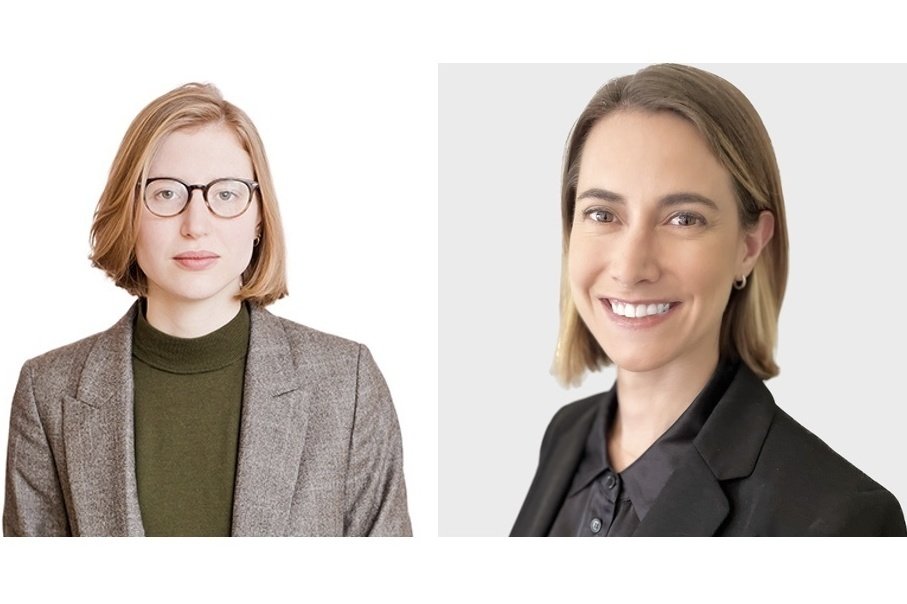 AEA Consulting is pleased to announce the appointments of Maria-Edmée di Sambuy and Annie Bares as Research Analysts!
Maria-Edmée (left) joins AEA's London team, bringing experience in qualitative and quantitative research, project management and communication, as well as personal experience in exhibition management, curation, and freelance writing.
Maria-Edmée was previously at Stonehage Fleming, a wealth management firm, where she was a Senior Associate focusing on the management of private art collections, acquisitions and sales, exhibition loans, and project management. Maria-Edmée has also held positions at Christie's, the Bloomsbury Festival, and a number of art museums and galleries in London, Paris, Venice, and Milan.
She holds a BA in History of Art from Goldsmiths, University of London and speaks English, Italian and French.
Annie (right) joins AEA's New York team, bringing experience in qualitative and quantitative research, data analysis, communications, fundraising, and project management in the cultural and higher education sectors.
Prior to joining AEA, Annie recently completed a Ph.D. in English Literature from the University of Texas at Austin, during which time she taught American, British, and African American literature and led research projects on contemporary culture and philanthropy and on the arts and climate science. During her graduate studies, she also worked as a Communications Consultant at the Teagle Foundation, which supports and strengthens liberal arts education, and was a Fellow at the Rapoport Center for Human Rights and Social Justice, where she coordinated the launch of a digital archive.
She previously worked in development at arts and cultural organizations in Memphis, Tennessee, including at the National Civil Rights Museum, the Soulsville Foundation, and ArtsMemphis. In those roles, she managed fundraising campaigns, donor communications, publications, and data analysis initiatives.
Annie holds a B.A. in English from Rhodes College and enjoys cooking, reading, and writing.