Beatrice Pembroke joins the team as Director of the Global Cultural Districts Network
January 4, 2018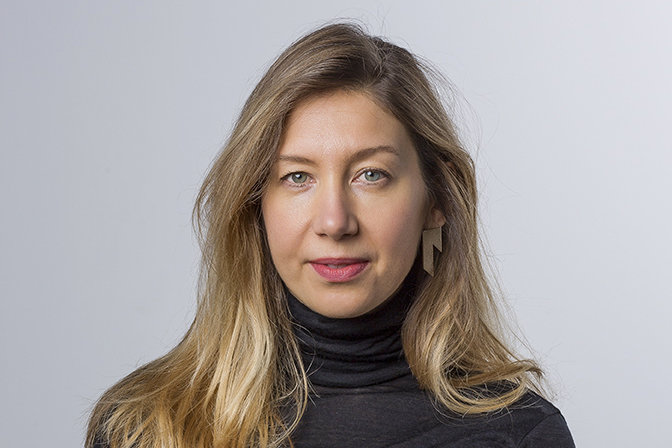 We are pleased to announce that Beatrice Pembroke will be joining the team as full-time Director of the Global Cultural Districts Network from 1 March 2018, developing GCDN's programmes and services for members and deepening the network. Adrian Ellis will continue his active involvement, but in the role of Chair. Beatrice will be based in AEA's London office in Somerset House.
Beatrice brings to GCDN over 15 years of experience in the creative and cultural sector. For the past five years she has been Director of Creative Economy at the British Council, with a remit to encourage the development of the cultural sector. In her role, she has overseen partnerships across the arts, industry, government, academia and civil society in over 30 countries.
Beatrice has paid particular attention to the development of the next generation of cultural leaders; collaborative civic spaces; and the application of digital technologies in the creative sector. Recent work has included the design of a multi-million pound program to support creative and social enterprise for women in emerging markets; and commissioning a range of research on topics including arts in the public realm, the social impact of creative hubs, the global maker movement, gaming; and peacetech. She also led the Arts and Cities work for the British Council. Beatrice did a secondment to businesswoman and peer Martha Lane Fox as special advisor, developing public service digital initiatives. Beatrice began her career in publishing at Simon and Schuster, then Index on Censorship, before moving on to the BBC in a research role in Arts Factual.
Beatrice holds an MA in Literature and Modern Culture from University College London. She is regularly invited to be a speaker, panelist and judge, including by BBC Click, Wired Festival, Festival of the Future City, South by South West, RSA and Museum of London. Beatrice is co-founder of Tech for Good Global, a trustee of Auto Italia and is on the Ashoka Venture Board and Sheffield City of Ideas steering group. She has held several other advisory positions, including the UK Government's Creative Industries Council international working group.