Client News: Irish Arts Center to Welcome Audiences to New Home
November 2, 2021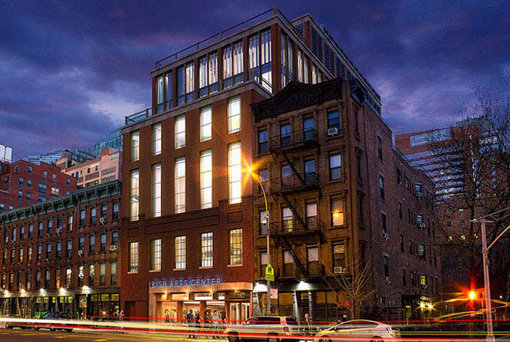 Scheduled to open in early December, the new Irish Arts Center will open its doors to audiences at a transformative space in Hell's Kitchen, NYC. Devoted to championing the culture of Ireland and Irish Americans, Irish Arts Center presents, develops, and celebrates theater, dance, music, and visual art from established and emerging artists. Its four-story, 21,700 square foot building, once a tire shop, now houses a state-of-the-art flexible theatre, café and wine bar, studio classroom, library classroom, and a generous atrium space that will house art installations.
Beginning in 2012, AEA Consulting worked with the Irish Arts Center to create a business and operating plan for the Center's new facility, developing the programming mix, utilization plan, and recommendations on the space program. Our work later extended to further assist in the development of the staffing plan, facility management plan, funding strategy, and projection of annual income and expenditure for the Center's new home on 11th Avenue.
We are delighted to see this vision come to life, and send heartfelt congratulations and best wishes for the Center's next chapter!