GCDN and Alserkal Advisory Harness the Power of Cultural Districts to Address Issues of Climate Crisis
October 15, 2022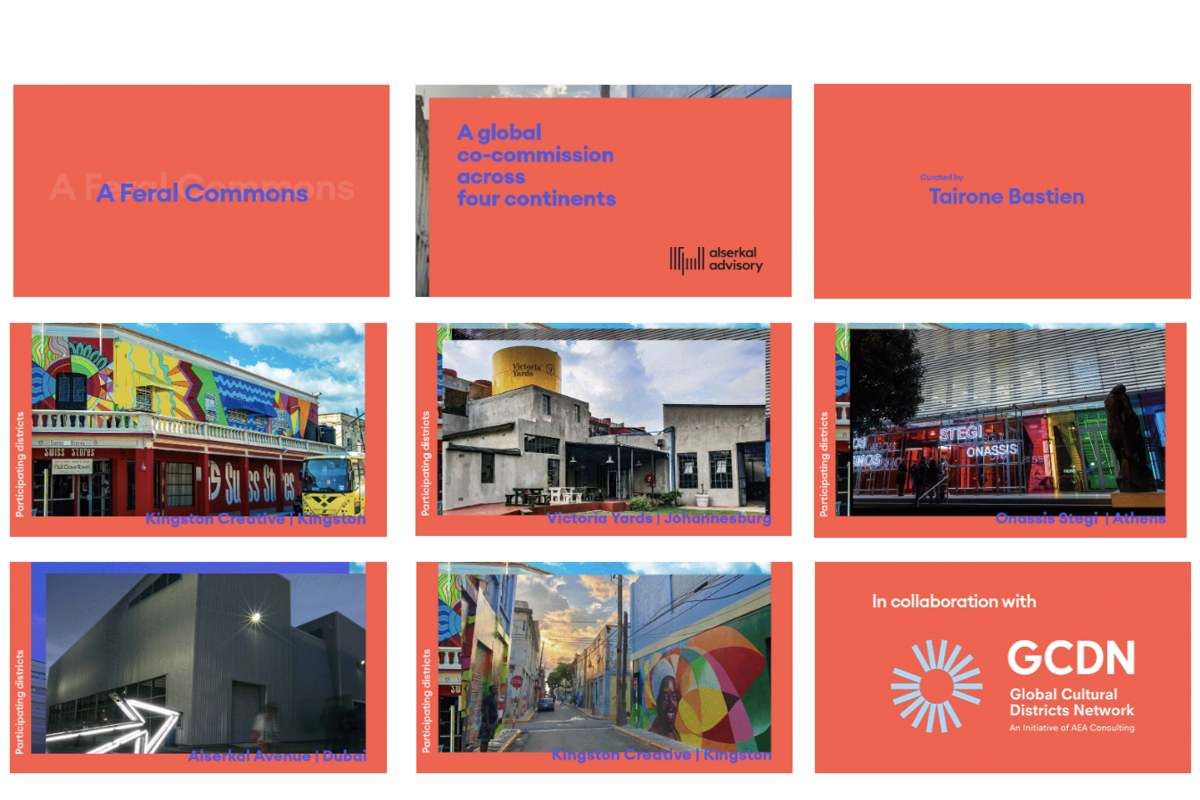 The Global Cultural Districts Network (GCDN) and Dubai-based Alserkal Advisory have announced a new arts project uniting cultural districts from across four continents, each one presenting a public art installation in response to the theme of climate change.
The first cycle of the co-commission series, titled 'A Feral Commons', will present multi-city public art interventions that will be revealed in Fall 2023, including: Alserkal Avenue (Dubai, United Arab Emirates); Kingston Creative (Kingston, Jamaica); the Onassis Stegi (Athens, Greece); and Victoria Yards (Johannesburg, South Africa).
The intent of the co-commission project is to harness the power of networked cultural districts to respond collectively to urgent global subjects, and invite participants to renew their current perspectives and learnings. This first cycle (2022-23) will explore how cultural districts can engage in knowledge-sharing and collective action, an ongoing endeavour for GCDN and its members.
Alserkal Advisory has appointed Tairone Bastien as curator of the first cycle. Bastien, who co-curated the first two editions of the Toronto Biennial of Art, developed the theme alongside the participating districts.
Stay tuned for artist announcements!
GCDN is an initiative of AEA Consulting.