GCDN Releases Cultural Districts: An Investment in Rich Urban Life
October 13, 2021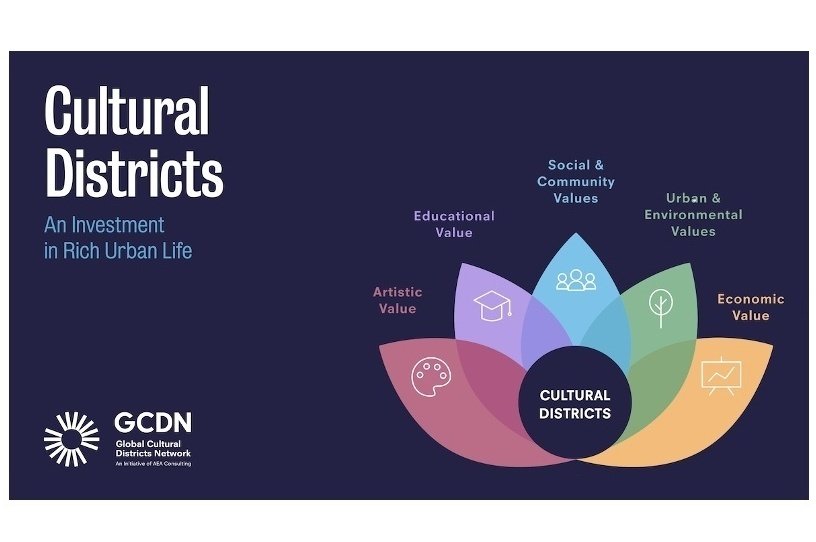 AEA Consulting is proud to announce the release of the Global Cultural Districts Network's (GCDN) new advocacy guide, Cultural Districts: An Investment in Rich Urban Life. The guide makes a case for support of cultural districts as a necessity for building thriving places and people, and provides language and a framework that cultural leaders can use to communicate with stakeholders.
Cultural districts strengthen our cities and communities and support the development of thriving places and people. Support for cultural districts is a high-return investment as their value is immense, multi-layered and far-reaching. However, while those benefits are embraced by many, not all believe it. Increasingly, cultural leaders are being challenged to demonstrate how supporting the arts and culture advances other agendas from attracting investment to fostering liveable communities and enabling public safety.
GCDN developed this advocacy guide to help!
The guide presents a "lotus" value framework that offers a succinct summary and can be used as an "elevator pitch" to convey the 5 key ways in which a cultural district/organization generates value.
View the guide and value framework.