GCDN releases study on Innovation in Urban Furniture and Security in Public Space
February 6, 2018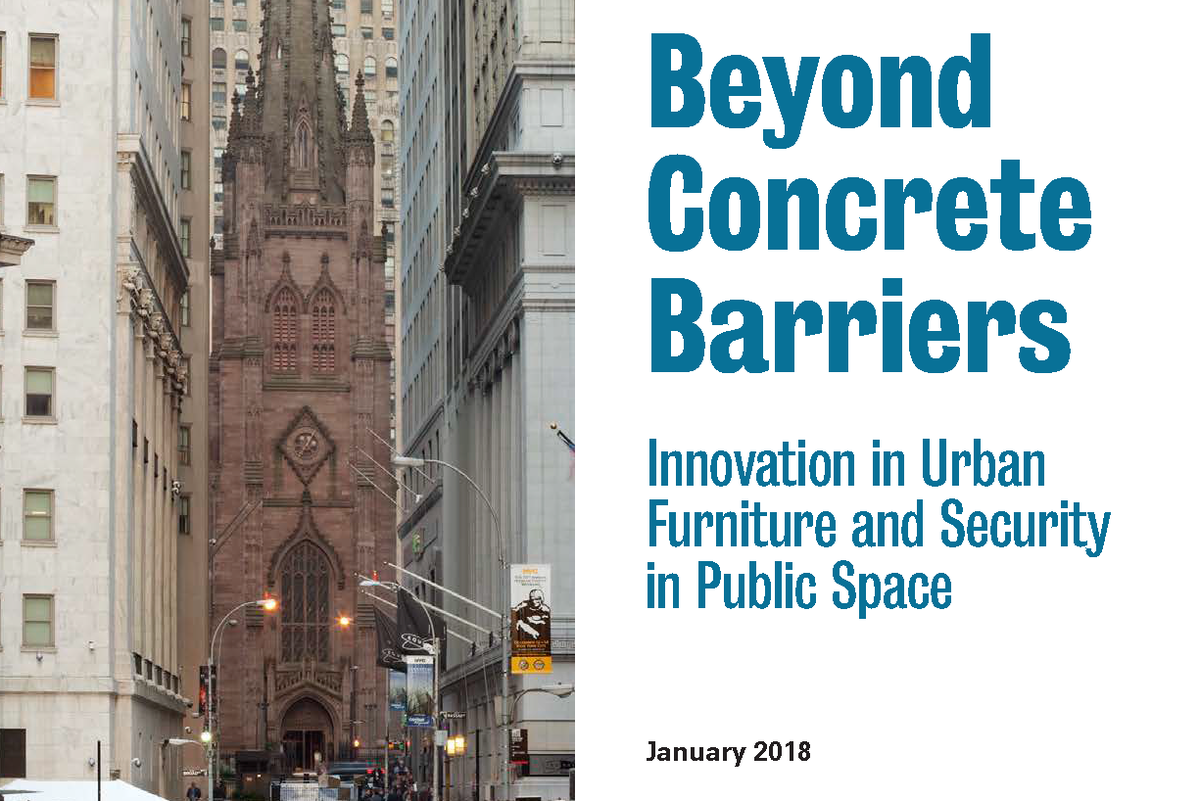 The Global Cultural Districts Network, an initiative of AEA Consulting, released a commissioned study of evolving practice in the design and deployment of urban furniture. Initiated by thinking from the Quartier des Spectacles Partnership in Montreal, the report seeks to identify good practice with respect to the use of street furniture for safety in public space, uncover where this has been done most effectively, and give an account of the way in which the furniture operates in situ; the design process; and lessons learned since its installation, together with brief reports of how it has served its purpose from the user's perspective.The report features case studies and technical specification sheets, with in-depth analysis of innovative examples of urban furniture to tell the story of how various operating entities are thinking about the use of urban furniture for these security purposes; the development, manufacturing, and installation of the furniture; and the intended outcomes of their deployment.
Click here to download the full report.
Please contact info@gcdn.net for more information.