GCDN Releases the 2017 Cultural Infrastructure Index
November 13, 2018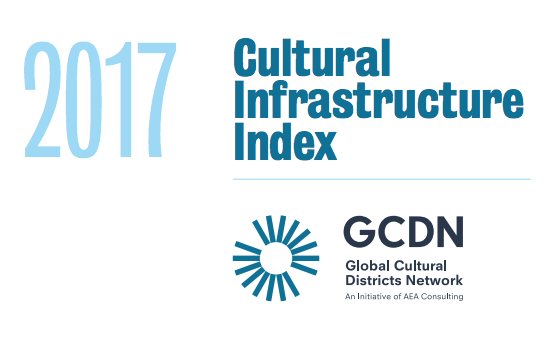 The Cultural Infrastructure Index, undertaken for the Global Cultural Districts Network by AEA Consulting, seeks to measure investment in capital projects in the cultural sector, identifying projects with a budget of US$10 million or more.
This year's findings reveal an increase in both the number and value of completed projects over 2017, with a significant bump in the Middle East, reflecting the completion of the Louvre Abu Dhabi. North America continues to lead in the number of projects, followed by Europe and Asia.
While many believe the era of the "starchitect" may be ending, cultural infrastructure strategies are now firmly part of the public policy discourse in many countries. The private sector now appears to be driving a further wave of investment, expanding the definition of "culture" further into entertainment and experience.
Download the 2017 Cultural Infrastructure Index here.