SNFCC Celebrates Its Fifth Anniversary
March 1, 2022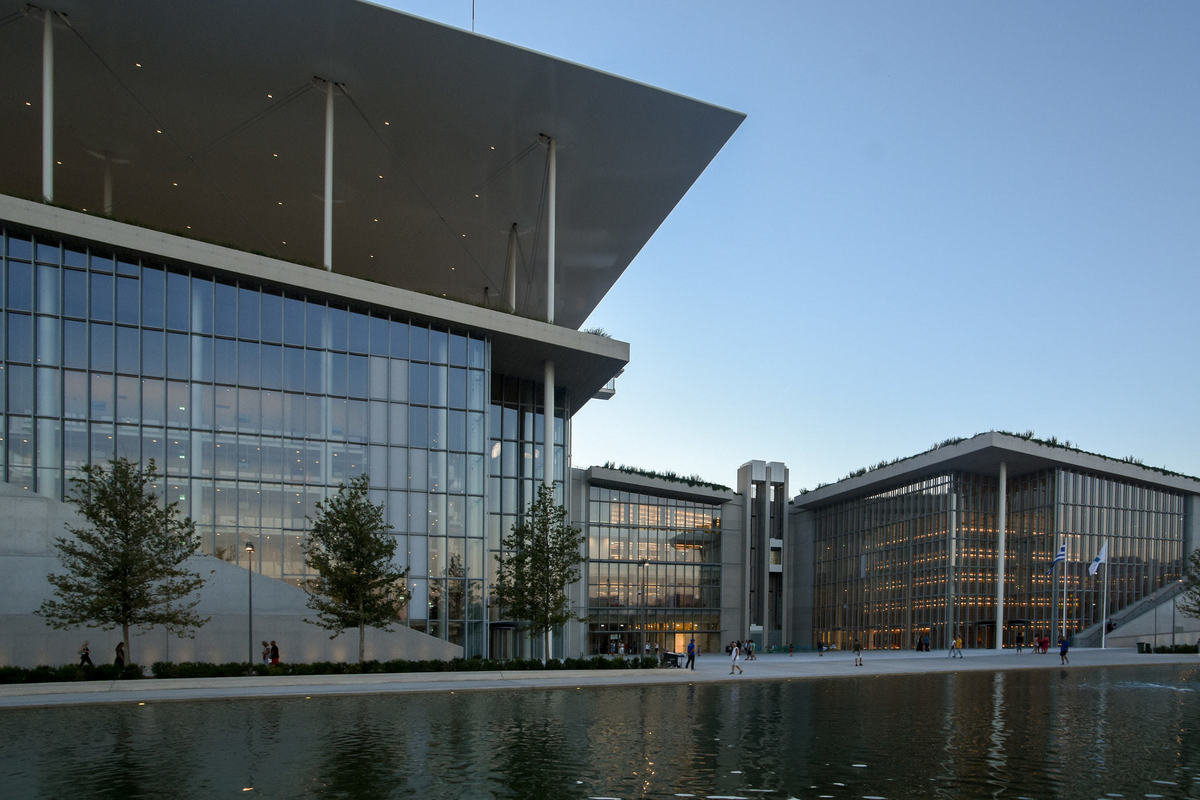 On February 19, Stavros Niarchos Foundation (SNF) Co-President Andreas Dracopoulos and Stavros Niarchos Foundation Cultural Center (SNFCC) Managing Director Elly Andriopoulou delivered a public discussion during a five-day festival of events to celebrate the SNF's five-year anniversary of delivering the SNFCC to the Greek state and the public.
The discussion focused on how the SNFCC can serve as a model public space and a prime example of a successful public-private partnership, and was joined by Greek prime ministers who were in office from the conception of the idea for the creation of the SNFCC onward.
Watch the public discussion here.
In 2015, AEA worked with the Stavros Niarchos Foundation to create a sustainable parent organization for the complex that will serve as the new home of the Greek National Opera and the National Library of Greece. The organization will be in charge of providing facility services for the Opera and Library, while also programming the additional spaces within the facility and in the surrounding park. AEA provided strategic guidance for the organization's development, updating the business plan for new assumptions, creating a financial model for the facility and its tenants, and creating a critical path timetable for implementation.
Seeking to refine its programming strategy five years after its opening, SNFCC commissioned AEA in 2021 to facilitate a programming strategy for the coming five years. AEA was engaged in developing a programming framework that would help prioritize formal and informal cultural programming at SNFCC through a combination of programs with wide public appeal and artistically distinctive offerings that reflect SNFCC's vision and animate the public space to the benefit of Athenians and visitors. The strategy also reviewed associated operating implications – resources, systems, and policies required to present imaginative and diverse arts and cultural programming.