The Global Cultural Districts Network heads to Barcelona
May 4, 2017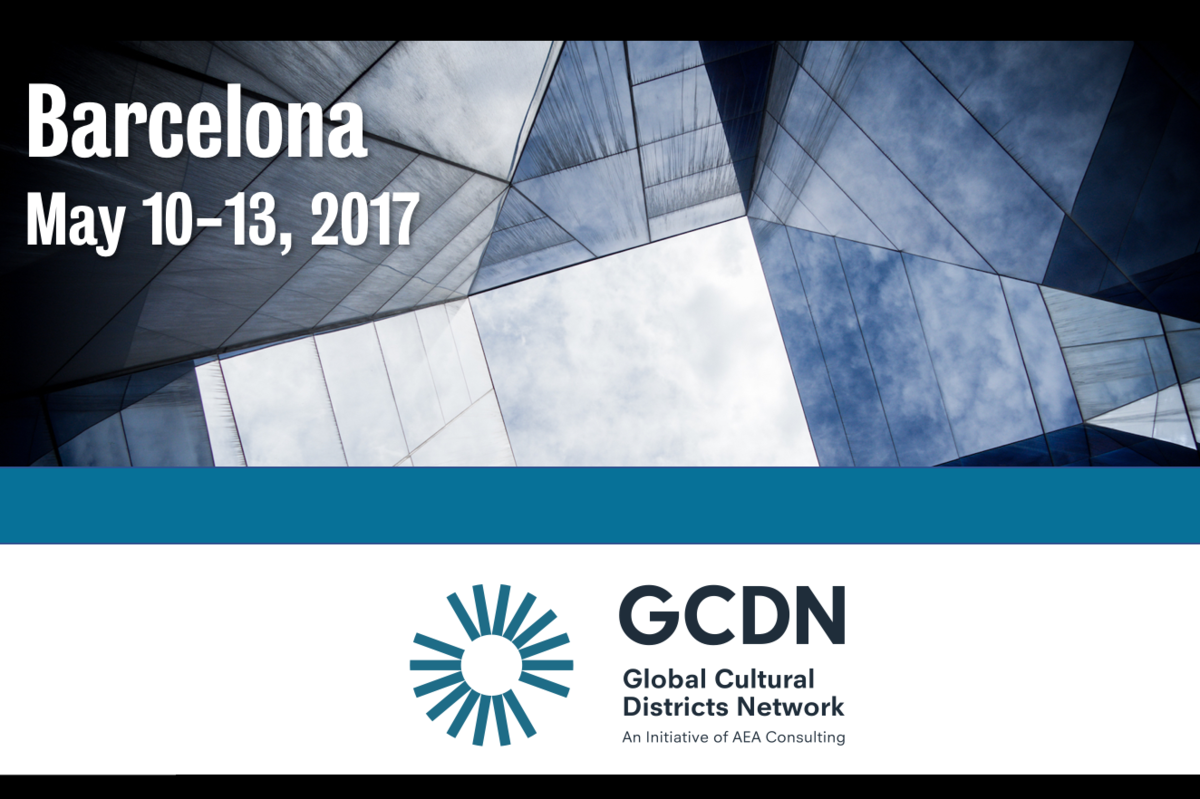 Our team from the Global Cultural Districts Network (GCDN), an initiative of AEA Consulting, is in Barcelona preparing for the annual meeting of the Network taking place May 10-13, 2017.

Co-organized with Future Places, ​GCDN and ​the ​C​ity of Barcelona will welcome 120 delegates from 25 countries for three days of discussions around the challenges and opportunities leaders face in planning and running cultural districts worldwide. Topics include urban regeneration through culture, international art exchanges, animation of public space, cultural tourism, cultural district branding, lighting and urban design, cultural infrastructure, and globalization.

The meeting will start with a cultural tour ​of the Poblenou Urban District in order to understand its transformation from derelict buildings and factories into fine arts and design schools, and old warehouses into offices for new media and high tech companies. El Raval will be the next stop, with a day of sessions in the Centre de Cultura Contemporània de Barcelona and a tour through the streets of ​this distinctive neighborhood that stands as an example of successful urban regeneration through culture. The meeting concludes in L'Hospitalet Cultural District, an engaging project that aims to make culture an element of transformation and commitment to the growth of the city of L'Hospitalet de Llobregat.

Download the full program, here.

For more information about the GCDN, ​including how to become a member or sponsor, ​click here.