AEA & GCDN Team: Three Staff Appointments!
October 1, 2021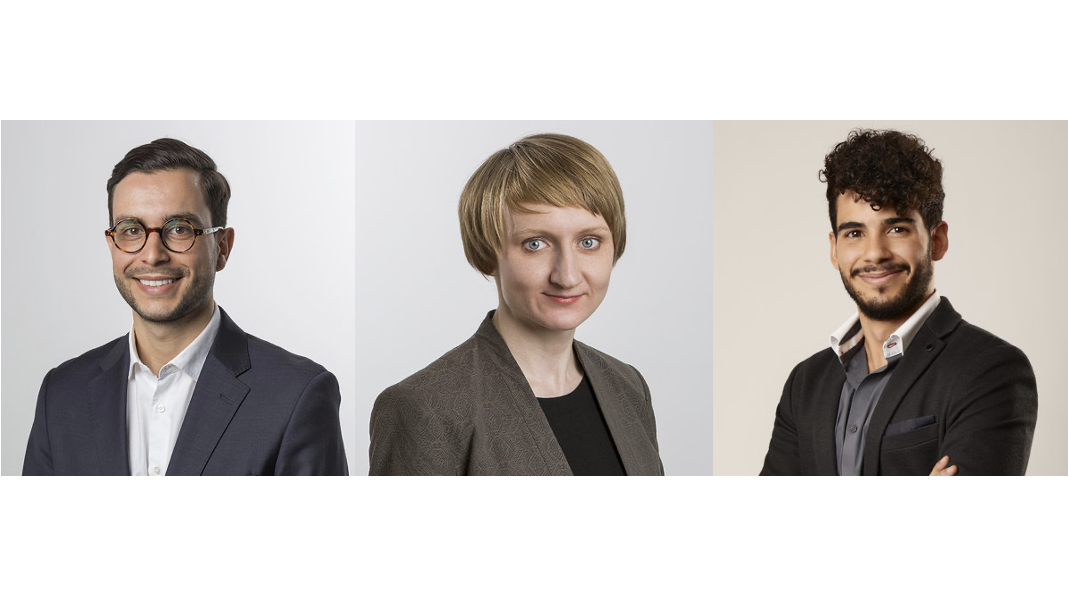 AEA Consulting and the Global Cultural Districts Network are proud to announce the promotions of three team members in our London office!
Harry Fisher-Jones has been promoted to Senior Consultant. Since joining AEA in Spring 2018 as a Consultant, Harry has worked across a number of sectors and regions, conducting research, strategic planning, and financial analysis for Yorkshire Sculpture Park (UK); the City of London Corporation (UK); New South Wales Department of Planning & Environment (Australia); General Culture Authority (Saudi Arabia) and Gloucester Culture Trust (UK), Zayed National Museum (UAE); the Estate of Jean-Michel Basquiat (USA); and the Edo Museum of West African Art (Nigeria), among others.
Natalia Vartapetova has been promoted to Senior Consultant. Since joining as a Research Analyst in December 2015 and being promoted to Consultant in 2018, Natalia has worked on strategies for the Stavros Niarchos Foundation Cultural Center and the National Archaeological Museum (Athens, Greece); a feasibility study for a new concert hall in Prague (Czech Republic); cultural plans for Queenstown Lakes District (New Zealand) and Sunny Isles Beach (Florida, USA); business and strategic planning for museums, heritage sites, and performing arts organizations; creative legacy and exhibition strategies for music and film clients; economic and social impact evaluation projects; and cultural policy and governance studies, among other projects.
Going forward, Harry and Natalia will continue to lead client assignments, contribute to thought leadership, and drive AEA's global business development.
Greg Lucena-Scarpella has been promoted to Director of the Global Cultural Districts Network (GCDN). Since joining GCDN in 2018 as Coordinator, then Director, Operations in 2020, Greg is involved in all of the network's operations, including the management and development of the network and its members, research initiatives, content production, marketing strategy, and the annual convening. Greg spearheaded the strategy and production of GCDN's Conversations series at the onset of the COVID-19 pandemic and the network's new podcast The Three Bells. Going forward, Greg will continue to lead GCDN's operations, strategy, content production, research, and network development.
Please help us congratulate these three exceptional team members!