AEA Team: Three Staff Appointments
October 8, 2020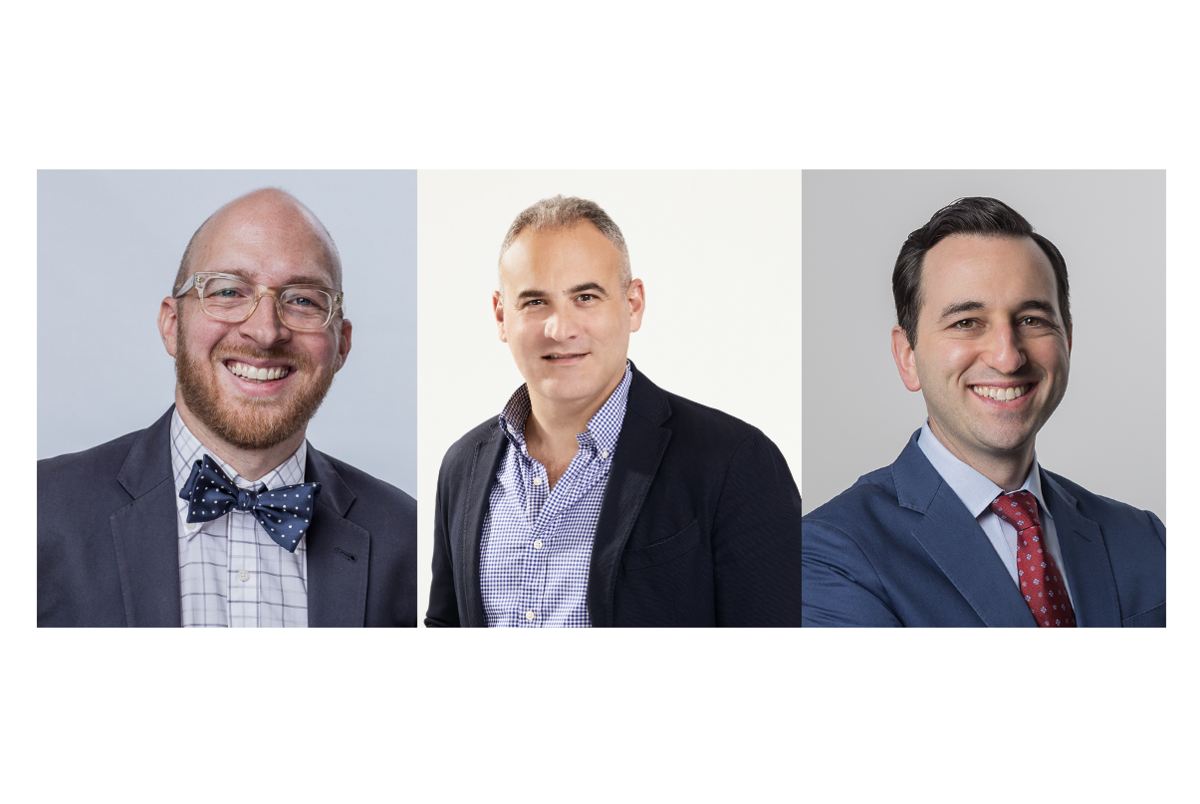 AEA Consulting is proud to announce the promotions of three team members in our New York and London offices:
Daniel Payne has been promoted to Managing Principal. In his new capacity, Daniel will continue to lead client engagements and business development, and play a larger role in corporate management and oversight of our U.S. operations. Daniel joined AEA 9 years ago as a Consultant after working on Wall Street and completing an architecture degree from Columbia University. During his tenure, he has contributed immeasurably to the growth and success of the company. In addition to delivering over 125 major capital, strategic and business planning assignments for clients in 16 countries, Daniel has focused on continually improving AEA's approach to staff training and development, methodology development, knowledge management and marketing and communications, including spearheading the highly successful relaunch of AEA's The Platform. Daniel is a recognized thought leader in the field, especially regarding capital project planning, and has presented at conferences such as the International Museum Construction Congress in Berlin and Hong Kong and the Mid-Atlantic Museum's Building Museums Symposium in Brooklyn.
Sherif El-Itriby has been promoted to Principal in our UK company. Sherif joined AEA Consulting in March of 2019 as Senior Consultant and Head, Europe & Middle East after two decades of experience in international cultural consulting and project management. Since then, he has greatly expanded AEA's presence in Europe and the Middle East, delivering assignments for clients including the Grand Egyptian Museum (Cairo), the National Archaeological Museum (Athens), Sheikh Zayed National Museum (Abu Dhabi), EY (El-Mustafa Village) in Saudi Arabia, Henning Larsen (Prague Concert Hall), and many others. In his new position, Sherif will continue to drive growth in these regions, while overseeing our staff and operations in our London office.
Eric Gershman has been promoted to Senior Consultant. Eric joined AEA earlier this year after working in strategy consulting, business development and technical production and operations at Disney Theatrical Group, Lincoln Center for the Performing Arts, Blue Man Group, and Cirque du Soleil and completing his MBA and MFA in theater management from Yale University. Since joining AEA, Eric has applied his experience and expertise to deliver assignments for clients including Flint Cultural Center Corporation, Scenic Hudson – Hudson Highlands Fjord Trail (New York), the Wallace Foundation, the Theodore Roosevelt Presidential Library, and the Walker Art Center. Going forward, Eric will continue to lead client assignments, contribute to thought leadership and focus on driving AEA's business in North America.